These are the only type of cover that will allow you to stop worrying every time the wind blows. With a Leaf & Debris pool cover in place you can even go on holidays etc without fretting about what's happening to the pool! The vacuum device can happily do its job without the skimmer basket constantly clogging up, and you don't have to stress over the pump blowing up (it happens!).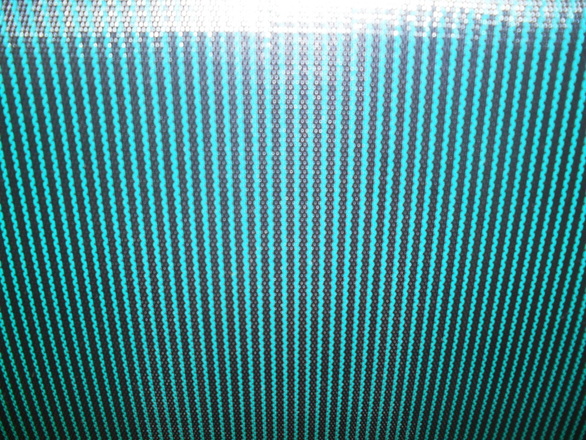 We only use the best quality material for our custom made Leaf and Debris covers. They come in a dark green, dark blue or black colour material.
The best material available is a woven polypropylene (see above) that has been designed specifically for pool covers, and this is all we use. Made in the USA, this fabric undergoes a calendering process where the round monofilaments are heated and flattened so that they lock in place – this means that while it is lightweight, it is also very strong and doesn't stretch or distort when tensioned (unlike shadecloth which is knitted). Rain water passes through, but because wind is unable to reach the water surface, evaporation is negligible.
The most important benefit of course is that 90% of the junk (leaves, flowers, bark, nuts, ducks, etc etc) is kept out.
| PURPOSE | RESULT |
| --- | --- |
| 1. Keep debris out | Excellent |
| 2. Stop evaporation | Excellent |
| 3. Retain chemicals | Excellent |
| 4. Retain heat | Good |
| 5. Generate heat | Nil |
Fittings – we offer a choice of fittings to suit the profile of the coping, neither of which pose a trip hazard.